THE STREETPARADE-BAND FOR FUNERALS, DIVORCES AND OTHER CALAMITIES
---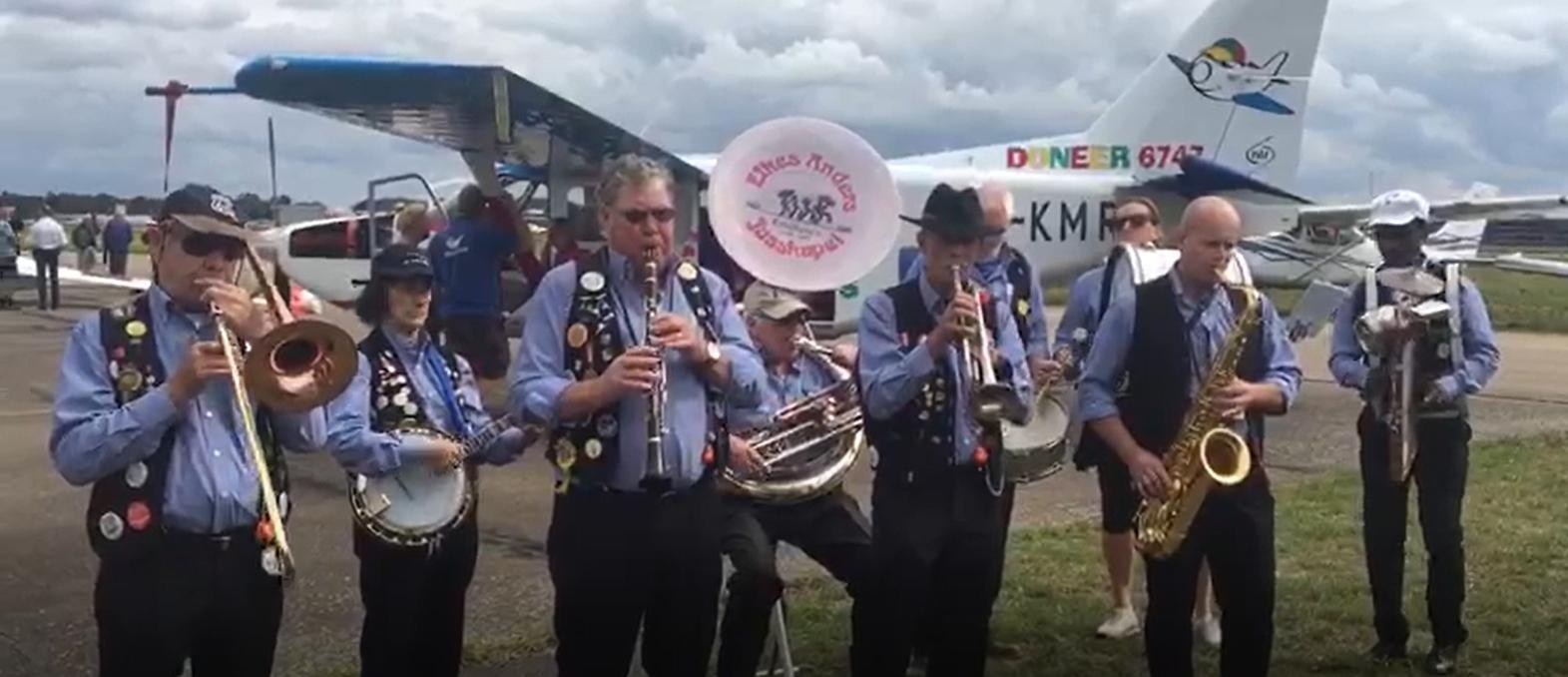 DESCRIPTION

In the first place the performance of this streetparade-band should be a pleasant happening for the audience and -last but not least- for themselves.
With this philosophy a group of musicians started the EFKES ANDERS JASSKAPEL in 1981.
The many friends they made and the feedback of the audience underline the value of this concept. With their pure and uncomplicated way of playing jazz they soon make contact with the audience. Their strongest point is the clearly visible enthusiasm.

After a start as a dixieland-band, they developed during the years into a typical mixture of streetparade, New-Orleans style and gospelsongs.
Because of the size and the variety of the repertoire the band feels at home at traditional streetparades and stage performances.
A special feature is the playing of gospelsongs, that creates a intimite and balanced atmosphere. They performed in many churchconcerts.

Although no puritans themselves, they interpret the music of the old New Orleans bands to reach the audience of today. Among quick tunes they give way to many slow and partly sad ballads, as it has been done in the old days where the bands in New Orleans were part of the day-to-day life, with all the happy and sad moments that belong to it.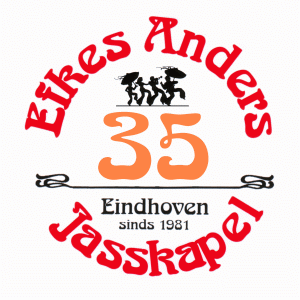 The nicest compliment ever made to the band came from New-Orleans veteran Champion Jack Dupree. They shared the dressing-room with him at the Jazzival in Gladbeck in 1990.
He said: "You play good, simple, not too technical, just like we did in the old days".

The band has played on many renowned jazzfestivals in the Netherlands and abroad. Highlights were trips to the jazzfestivals of Silkeborg, Copenhagen and Odense (Denmark), successful performances at the Berliner Dixieland-Jazzfestival and at the famous New-Orleans-Jazzfestival of Saint-Raphaël at the french Riviera. In 1994 the band played in Dresden (Germany), one of the most important jazz festivals in Europe.

Their performance with visible pleasure impresses the audience. The band is honoured with several prizes. Two times a first prize on the Jazzfestival Helmond.

The RHINE TOWN JAZZ FESTIVAL in Wageningen (NL) granted the band the Huib van Drimmelen Jazz Prijs. For a description (sorry, in Dutch!) see Huib van Drimmelen Jazz Prijs.

The Efkes Anders Jasskapel is a firm group of musicians who have developed a musical and personal harmony.

The 35th anniversary was celebrated in 2016 with a big musical party. Beside the jubilees also several friendly related bands made a great atmosphere.
Visit our jubileepage for an impression and the photo album.

Back to the top of this page
---